WRITING PRACTICE 1
Dear all,

Please CHOOSE 1 of the 2 pictures below and write a paragraph about it.
Then send me your work
via email
. For those who don't know the address, here it is:
marcy_anh@yahoo.co.uk
You can use these questions to make your writing easier:
1.
What
can you see in the picture?
2.
Where
do you think the picture was taken?
3.
What reasons
can you think of to explain the situation?
4.
How
do you feel about what is happening in the picture?
5.
What solutions
can be made?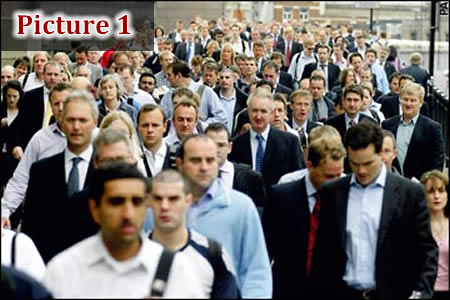 P.S.: Don't worry. Just take it easy and make your paragraph simple.